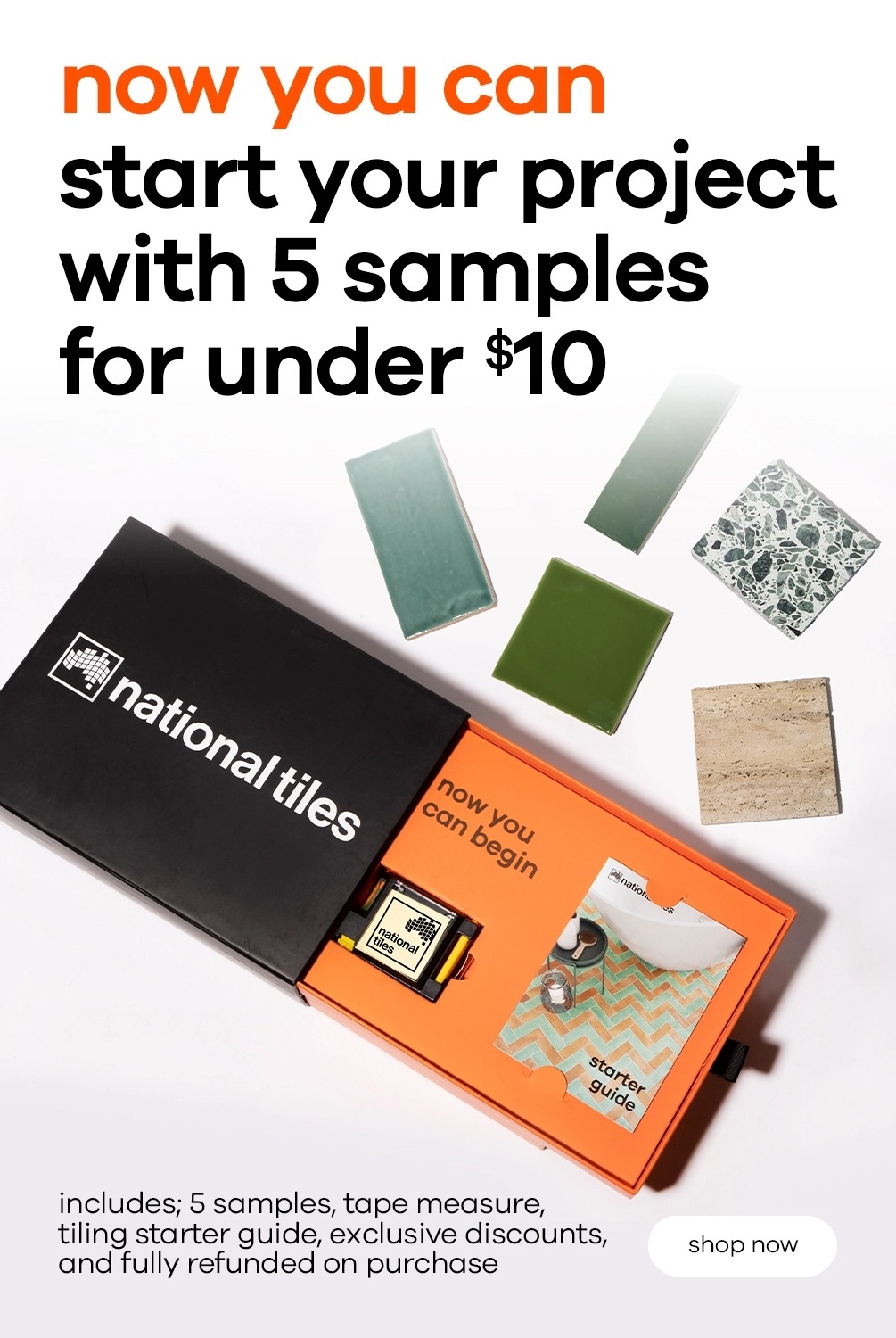 100 x 100mm tile samples & 200 x 200mm flooring samples can be ordered in packs of 5 when available for just $9.95.
We deliver samples to your door for Free Australia Wide.
Sample pricing is automatically applied at checkout.
Allow up to 2-3 business days to process your samples order.
VIC
Metro Timing
3 - 4 Business days
metro costs
$9.95
Regional Timing
7 - 10 Business days
regional costs
$9.95
NSW
Metro Timing
3 - 4 Business days
metro costs
$9.95
Regional Timing
7 - 10 Business days
regional costs
$9.95
SA
Metro Timing
3 - 4 Business days
metro costs
$9.95
Regional Timing
7 - 10 Business days
regional costs
$9.95
QLD
Metro Timing
3 - 4 Business days
metro costs
$9.95
Regional Timing
7 - 10 Business days
regional costs
$9.95
NT
Metro Timing
3 - 4 Business days
metro costs
$9.95
Regional Timing
7 - 10 Business days
regional costs
$9.95
WA
Metro Timing
3 - 4 Business days
metro costs
$9.95
Regional Timing
7 - 10 Business days
regional costs
$9.95
ACT
Metro Timing
3 - 4 Business days
metro costs
$9.95
Regional Timing
7 - 10 Business days
regional costs
$9.95
TAS
Metro Timing
7 - 10 business days
metro costs
$9.95
Regional Timing
7 - 10 Business days
regional costs
$9.95